Bio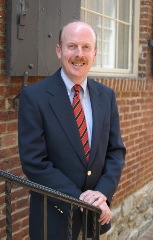 John J Fox III grew up in Richmond, Virginia. He graduated from Washington & Lee University with a U.S. history degree.  After school he served on active duty in the U.S. Army for seven years as an armor officer and aviator. He belongs to the Museum of the Confederacy, the Civil War Preservation Trust and is a member and past commander of Turner Ashby Camp #1567, Sons of Confederate Veterans.
His most recent book, Stuart's Finest Hour Hour: The Ride Around McClellan, June 1862 was released at historic Hanover Tavern in September 2013 and received a bronze IPPY Award for non-fiction. His book, The Confederate Alamo: Bloodbath at Petersburg's Fort Gregg on April 2, 1865, was released in April 2010 at Pamplin Historical Park to commemorate the 145th anniversary of the Battle of Fort Gregg. It subsequently won a silver IPPY Award for non-fiction. His first book, Red Clay to Richmond, received considerable critical acclaim from fellow historians and book reviewers and won two book awards. His articles have appeared in Civil War Times magazine, America's Civil War magazine and numerous newspapers.
FOR MORE INFO ON THIS AUTHOR VISIT HIS WEBSITE AT           www.JohnFoxBooks.com
Books
Awards
Upcoming Events
Click here to view upcoming events featuring this author.
Past Events
2013
2012
2011