Description
Winner of 2014 IPPY Bronze Award for Best Regional Non-Fiction in Mid-Atlantic.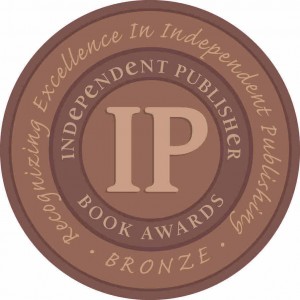 ORDER Now for Author-signed 1st Edition copy with NO Tax for website and mail orders!
Many people are aware that Jeb Stuart was a famous cavalry general who rode for the Confederacy. Yet, how did this twenty-nine-year-old former U. S. Army lieutenant become the 1860's version of a media sensation? What did he do to become a household name throughout the land?
At the beginning of June 1862, George McClellan's huge Union army stood poised to decimate the Confederate capital of Richmond. The city faced chaos as thousands of civilians fled. Confederate army commander Robert E. Lee wanted to launch his own attack but he needed to know what stood on McClellan's right flank.
John Fox's new book, Stuart's Finest Hour, uses numerous eyewitness accounts to place the reader in the dusty saddle of both the hunter and the hunted as Stuart's men sliced deep behind Union lines to gather information for Lee. This first-ever-book written about the raid follows the Confederate horsemen on their 110-mile ride all the while chased by Union troopers commanded by Stuart's father-in-law, Philip St. George Cooke.
SEE WHAT OTHERS ARE SAYING ABOUT  STUART'S FINEST HOUR
Normal
0
false
false
false
EN-US
X-NONE
X-NONE
/* Style Definitions */
table.MsoNormalTable
{mso-style-name:"Table Normal";
mso-tstyle-rowband-size:0;
mso-tstyle-colband-size:0;
mso-style-noshow:yes;
mso-style-priority:99;
mso-style-parent:"";
mso-padding-alt:0in 5.4pt 0in 5.4pt;
mso-para-margin-top:0in;
mso-para-margin-right:0in;
mso-para-margin-bottom:10.0pt;
mso-para-margin-left:0in;
line-height:115%;
mso-pagination:widow-orphan;
font-size:12.0pt;
font-family:"Times New Roman","serif";}
Normal
0
false
false
false
EN-US
X-NONE
X-NONE
/* Style Definitions */
table.MsoNormalTable
{mso-style-name:"Table Normal";
mso-tstyle-rowband-size:0;
mso-tstyle-colband-size:0;
mso-style-noshow:yes;
mso-style-priority:99;
mso-style-parent:"";
mso-padding-alt:0in 5.4pt 0in 5.4pt;
mso-para-margin-top:0in;
mso-para-margin-right:0in;
mso-para-margin-bottom:10.0pt;
mso-para-margin-left:0in;
line-height:115%;
mso-pagination:widow-orphan;
font-size:12.0pt;
font-family:"Times New Roman","serif";}
"John Fox's narrative tracks the hoofprints of the Confederate cavalry through the swamps and thickets around Richmond, and around the enemy host, in miniscule detail – crossroad by crossroad, across each ford, to every nightly bivouac and along the detours made by each detachment. That makes this book the first thorough monograph on its topic."  "Dozens of photographs add appreciable value. Modern views enable readers to establish context, and will delight interested historians decades hence."  "Fox's [dust] jacket deserves mention as a striking bit of art." Robert K. Krick, America's Civil War, March 2014
 "Utilizing previously unseen primary sources, he has created a deeply researched and smooth-reading narrative that has the sounds of bugles, saber strikes, and thundering hoofs resonating from its pages." Paul Taylor, Civil War News, January 2014
 "Using a wealth of primary sources, some previously unpublished, Fox gives the reader an in-the-saddle account of the ride and its aftermath. One thing I really liked was the excellent photos, which were a blend of period and contemporary, giving the reader an excellent feel for the terrain. The excellent George Skoch maps also help the reader keep track of the raiders' progress."  "Emblematic of some of the excellent books coming out of small presses these days, and well worth a place on your bookshelf." Fred Ray, author of Shock Troops of the Confederacy. Reviewed on TOCWOC – A Civil War Blog  

"Fox again shines as a skilled narrator who is adept at weaving facts gleaned from broadly accessible primary and secondary sources with more obscure eyewitness reports, letters, telegrams, and such." C.L. Bragg, author of Crescent Moon over Carolina: William Moultrie and American Liberty   and    Distinction in Every Service: Brigadier General Marcellus A. Stovall, CSA
Normal
0
false
false
false
EN-US
X-NONE
X-NONE
/* Style Definitions */
table.MsoNormalTable
{mso-style-name:"Table Normal";
mso-tstyle-rowband-size:0;
mso-tstyle-colband-size:0;
mso-style-noshow:yes;
mso-style-priority:99;
mso-style-parent:"";
mso-padding-alt:0in 5.4pt 0in 5.4pt;
mso-para-margin-top:0in;
mso-para-margin-right:0in;
mso-para-margin-bottom:10.0pt;
mso-para-margin-left:0in;
line-height:115%;
mso-pagination:widow-orphan;
font-size:12.0pt;
font-family:"Times New Roman","serif";}
"John Fox's Stuart's Finest Hour on many levels meets or exceeds the expectations of a demanding readership. Those familiar with Fox's earlier works, will recognize the same level of sound research and serious historical narrative presented in a spirited manner. All aspects of the planning and execution of the raid, as well as the Union response, are meticulously detailed in the text."    "Stuart's Finest Hour is highly recommended reading for students of the 1862 Peninsula Campaign, the command exploits of JEB Stuart, and Civil War cavalry operations in general." Andrew Wagenhoffer, Civil War Books and Authors Blog,  http://cwba.blogspot.com/2013/11/fox-stuarts-finest-hour-ride-around.html
"I finished your book and loved it! Light, humorous, detailed  and so informative. Can't wait to drive the route some day!"  Bob Price, Atlanta-based Civil War photographer, http://civilwarmonumentsofthesouth.com/about.html
"Just finished the book – it's a great thumping read – an exciting story very well told – my compliments! You've really outdone yourself on this one, and I predict great success." Marc Ramsey, owner of Owens & Ramsey Historical Booksellers, Richmond, Va.  http://www.owensandramsey.com/