Winchester Author Receives Award for Civil War Book 
      By Nancy Jones, Angle Valley Press, LLC
      FOR IMMEDIATE RELEASE   
 John J. Fox's Stuart's Finest Hour: The Ride Around McClellan, June 1862  awarded a 2014 IPPY Bronze Medal for Mid-Atlantic's Best Regional Non-Fiction category.
"Utilizing previously unseen primary sources, he has created a deeply researched and smooth-reading narrative that has the sounds of bugles, saber strikes, and thundering hoofs resonating from its pages." ~ Paul Taylor, Civil War News, January 2014
Winchester, VA., May 27, 2014  – The Independent Publisher Book Awards are conducted annually and honor this year's best independently published titles from all over the world. The 2014 IPPYS will highlight the best regional titles from North America and Australia/New Zealand.The official 2014 IPPY medal ceremony will take place on May 28 in New York City, one day before the opening of the BookExpo America Conference.  
 John Fox's award-winning title is the first book ever written about the dramatic Great Chickahominy Raid that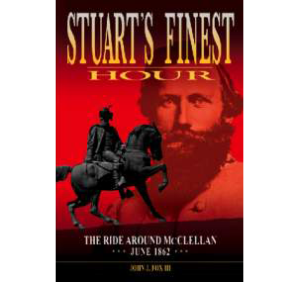 made Confederate cavalry General Jeb Stuart famous. Stuart led 1,200 horsemen on a dangerous three-day reconnaissance mission deep behind Union lines east of Richmond, Virginia in mid-June 1862. The information that Stuart carried back to Richmond gave General Robert E. Lee the confidence to attack the right flank of General George McClellan's Federal army. The tactical and strategic impact of Stuart's raid allowed the subsequent Confederate offensive, known as the Seven Days' Battles, to push the numerically superior Union army away from Richmond. The war lasted almost three more bloody years before Federal troops would have another similar opportunity to capture Richmond.
 Savas Beatie LLC is a leading independent military and general history publishing companythat markets Angle Valley Press titles to museum and park bookstores throughout the country. Their managing director, Theodore P. Savas, noted, "We are pleased this award went to John Fox and Angle Valley Press. He is one of the finest researchers and writers working today in Civil War history, and this award proves it. Stuart's Finest Hour is an example of his dedication to first class history."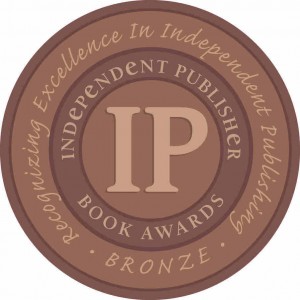 Angle Valley Press LLC is a Winchester-based history book publisher in business since 2004.
John J. Fox is an award-winning Civil War historian who lives in Winchester, Virginia. He is the author or editor of several books and articles about the Civil War including Red Clay to Richmond [2004] and The Confederate Alamo [2010].